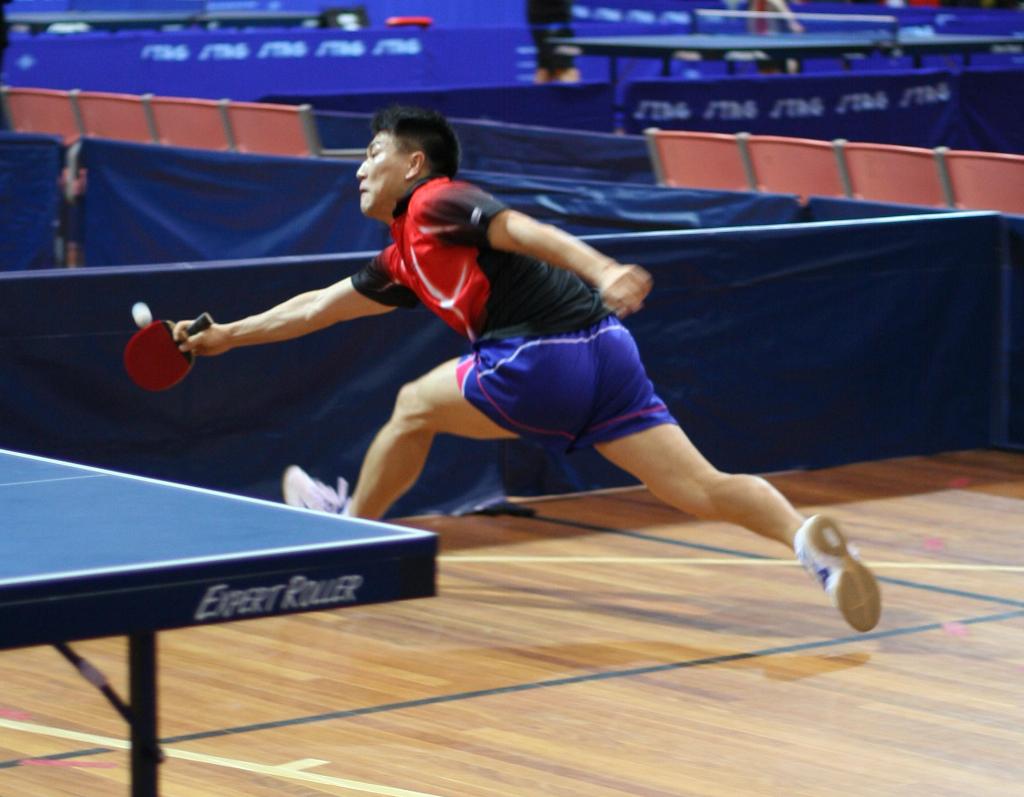 Strokes Used
Players of this style will generally use a Japanese/Korean penhold grip, and attack with loop strokes from the forehand side, combined with blocks and pushes from the backhand side. Some advanced players have also developed the ability to perform a backhand attack as an occasional variation, and are often quite good at fishing the ball back with the backhand side when far away from the table.
Distance from the Table
The preferred distance from the table covers a wider range than the Penhold Pips Out Hitter, since the topspin attack is effective at a further range. The typical distance from the table ranges from 3-4 feet to around 6 feet or so, not quite as far back as some of the Two Wing Loopers due to the limited reach on the backhand side.
Typical Equipment
Inverted rubber is used in 2.0mm or thicker sponge, and with booster or speed glue at higher levels. The blade is offensive or faster.
Popularity
This style is still relatively common at high levels of play, with Japan, Korea, and China having the best exponents of this style. It is most popular at all levels in Asian countries.