The Shadow Knows…
The intelligent use of shadow play can be of great benefit to both new and experienced ping-pong players. I've listed a few ideas below that will help you get the most out of your own shadow play sessions.
Take your time. Some players treat shadow play like it is only an aerobic session. Done properly, shadow play can be a great workout, but you can get much more out of it than just a sweat. By slowing down a fraction, and paying careful attention to your form on each stroke you are practicing, you will reap the benefits of improving your technique and also teaching your muscles what the correct form feels like.Remember, 100 swings with good form are much more beneficial than 500 swings with poor form. The last thing you want to do is groove in poor technique!
If you have access to a mirror, then perform your shadow play in front of it. Forget about any vanity issues, the ability to watch your own technique as you perform a stroke is an excellent aid to getting the stroke right in the first place.
Use your normal bat when performing the shadow play. You are trying to get your muscles used to the feel of correct technique, so doing shadow play without a bat is not quite as beneficial.Some players also like to do shadow play with a weighted bat, but I would recommended leaving this until your own technique is well established, since the weighted bat has a different feel to your normal bat. Once your technique is solid, a weighted bat can be of aid in working your muscles a little harder, and getting you to swing a bit faster when looping or driving.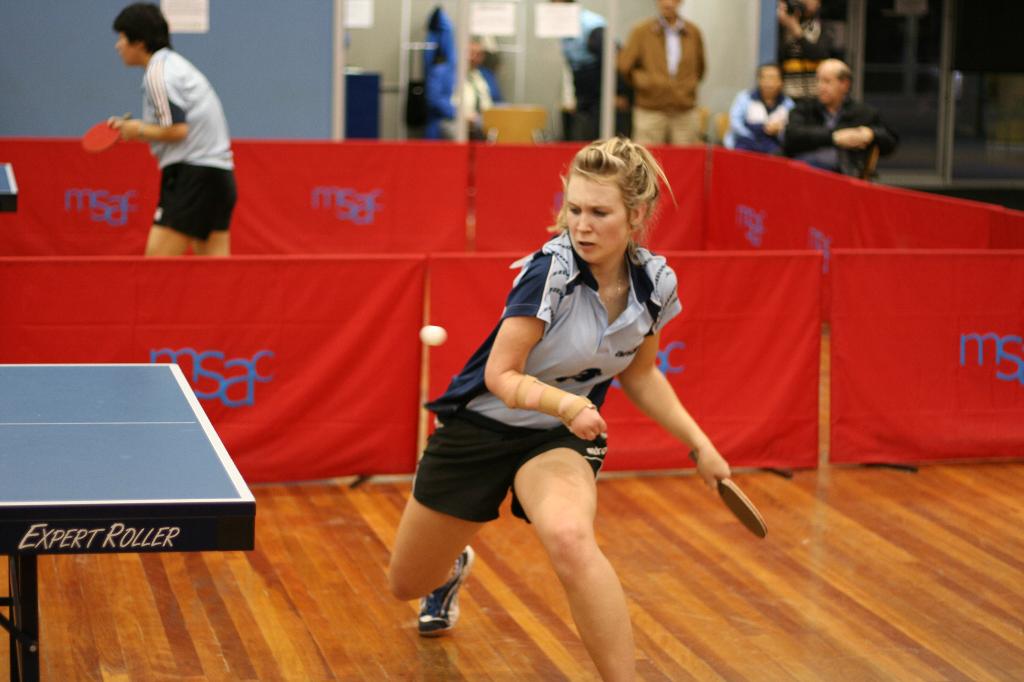 Don't forget to pay attention to your lower body when shadow playing. It's not just an upper body exercise, so really get the feet moving, knees bending and hips turning. And recover after every stroke, just like you would in a real rally.
Use mental visualization when performing the stroke. Don't just stare blankly into space or the mirror, but imagine you are hitting the stroke in actual competition. This will get your mind more involved in the process, and should improve the speed in which you acquire the technique.
For players with established technique, try ghosting. Ghosting is a technique used by squash great Jonah Barrington in the 1960's and 1970's to become the effective World Champion of squash, so it's tried and tested. Instead of just repeating the same stroke over and over, imagine you are playing an actual match, and move and hit the strokes accordingly. Serve, then hit your third ball, and fifth ball etc. Then pretend to receive serve, and hit your fourth ball and sixth ball and so on.Be warned – ghosting is a very intense workout, so go easy at first. But good ghosting combines shadow play, mental visualization and physical fitness into something that will really help your table tennis.