For Better or Worse?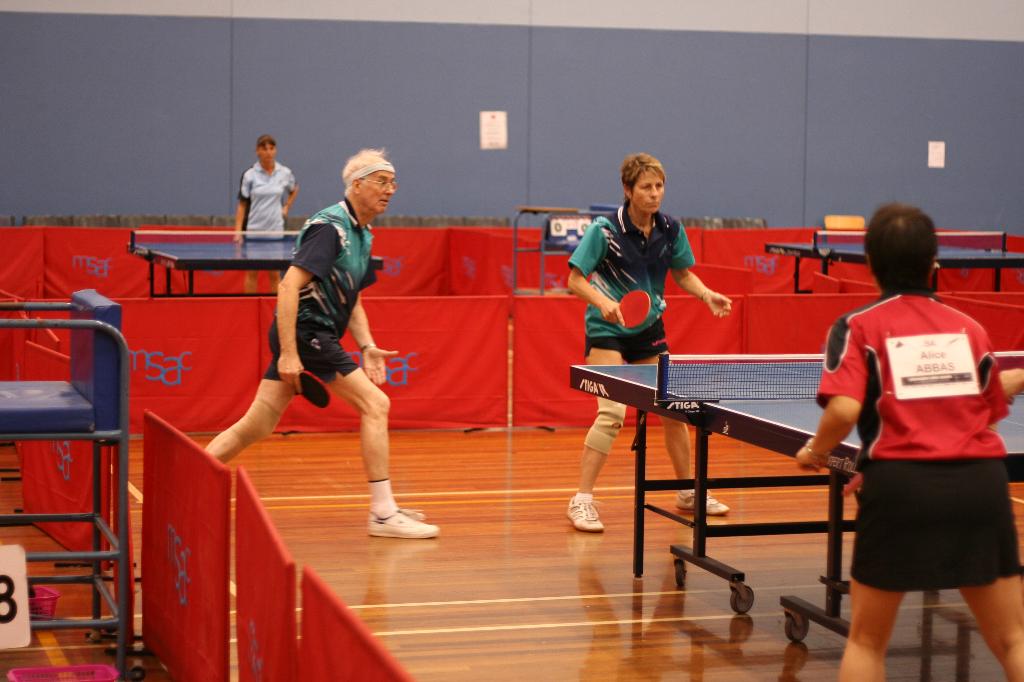 Is it better if your partner plays table tennis too? As someone who has had both playing and non-playing partners, I certainly have a few thoughts on the subject!
Ping-Pong Playing Partners – The Pros
You have a practice partner available at all times – no hassles in setting up training sessions.
You'll always have a partner in at least one doubles event.
You won't have your significant other complaining about you spending so much time at the table tennis club. And with luck, you can arrange for both of you to play at the same time, so you should see more of each other.
You will always have at least one supporter at competitions.
You can go home after a tournament and chat about your day with someone who actually understands what you are talking about when you say how well your loop was working.
You are able to replace your dining room table with a table tennis table and a robot, and your partner doesn't mind!
You don't have to hide your bank statements and receipts that show all your table tennis gear purchases.
Ping-Pong Playing Partners – The Cons
There are two of you playing – which doubles the chances that one of you will be in a bad mood after a tournament.
You have to watch out for your equipment being "borrowed" when your partner forgets something or runs out of gear.
You may actually make a pretty bad doubles team. And if one of you has a bad day and causes you to lose, it can be a looong drive home. If you are bad losers, I seriously recommend playing with other partners – it may save your relationship!
If you are both serious players, you might see even less of each other if you are training with different players and at different times.
On the other hand, you might find yourself around each other all the time, and end up getting on each others nerves!
If one partner is more successful than the other, it's possible for jealousy to develop.
If your standards are very different, training together may be much better for the weaker player than the stronger player.
You may find it difficult to get on your robot at home, since your partner is hogging it all the time! Not to mention changing your favorite settings on the robot as well!
Conclusion
Despite all the possible cons I have listed above, I would have to say that the pros far outweigh the negatives. I am very glad that my partner and I both play table tennis, and have shared the ups and downs together over recent years – it helps you get through the tough days and makes the successes even sweeter when you have someone to share it with!