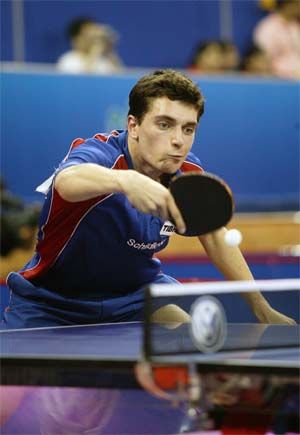 Milan Nigam wrote:
Hi Greg,
I'd just like to share 2 tricks on serve return with any type of pimpled rubber. My coach (a long pimpled hitter) showed me two golden serve return tips to use with my short pips rubber (although it can be used with long pips as well): the fake-topspin drop-shot and the fake-chop drop-shot.
For the fake-topspin shot: make a smaller, quick version of a topspin follow through, quickly begin stroke as if doing a topspin, contact the ball right off the bounce, right after you touch the ball stop the stroke. (Do not try on underspin serves!)
For the fake-chop shot: have the bat angle very closed, right off the bounce of the ball, do a quick,very vertical push movement.
On either of these shots the ball should be dead and close to the net.
Cheers,
Milan
(P.S. I'm still waiting for some articles on short pips)